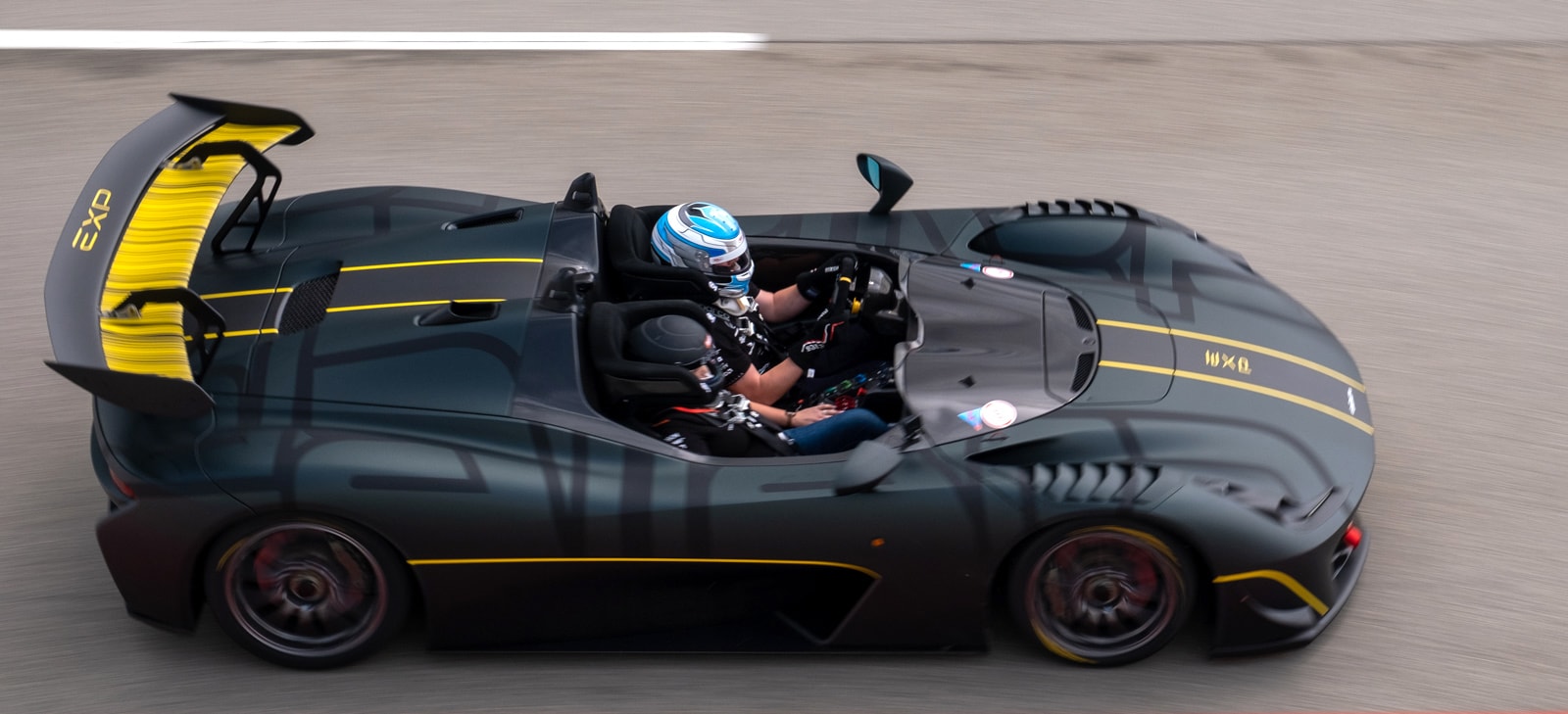 No Restrictions. No Regulations.
Just a machine in the purist form.
A Car without compromise.
Introducing the Dallara EXP, the ultimate track car for adrenaline-fueled driving experiences. With its lightweight design and aerodynamic body, this car is engineered to deliver speed and precision on the track.

The EXP forfeits the license plate and all limitations dictated by type approval to turn into the ideal synthesis of decades of experience, performance and passion for racing. Dallara EXP is the sports car built for true connoisseurs, with the ambition of representing the core values of this historic company, of becoming its crown jewel.
Unlike hyper cars, Dallara EXP is not a car to keep locked up in the garage like a trophy. It can't wait to be relished, tested, experienced as a top performing sports tool.

At the heart of the Dallara EXP is a high-performance engine that generates an incredible amount of power, allowing you to tackle even the tightest corners with ease. The car's advanced suspension system provides unmatched stability and handling, so you can push it to the limit with confidence.
The interior of the Dallara EXP is designed with the driver in mind, featuring a racing-style cockpit with intuitive controls and a state-of-the-art instrument panel. The lightweight seats are fully adjustable and provide optimal support for high-speed driving.
Safety is a top priority in the Dallara EXP, with features such as a roll cage, multi-point harnesses, and fire suppression system ensuring your protection on the track. The car's aerodynamic body also helps to improve stability and reduce the risk of accidents.
Experience the thrill of high-speed driving with the Dallara EXP track car. With its incredible performance and advanced safety features, this is the perfect car for thrill-seekers and racing enthusiasts alike. Don't miss your chance to own a piece of automotive history.